1888 jetty re-establish YB inquires Vol. 761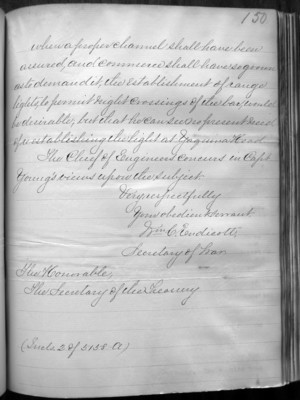 when a proper channel shall have been assured, and commerce shall have so grown as to demand it, the establishment of range lights, to permit night crossings of the bar, would be desirable; but that he can see no present need of re-establishing the light at Yaquina Head.
The Chief of Engineers concurs in Capt. Young's views upon the subject.
Very respectfully Your obedient servant, Wm.C. Endicott, Secretary of War
The Honorable, The Secretary of the Treasury
(Incls. 2 of 5158-A)
Last edit over 3 years ago by
Wjhoward