1918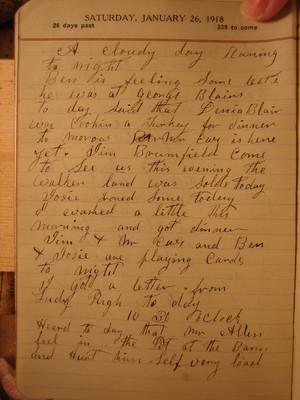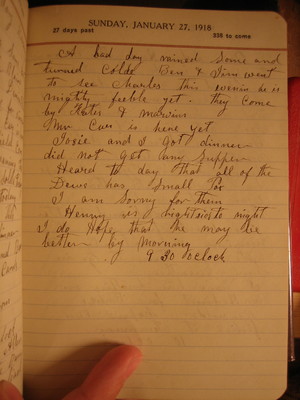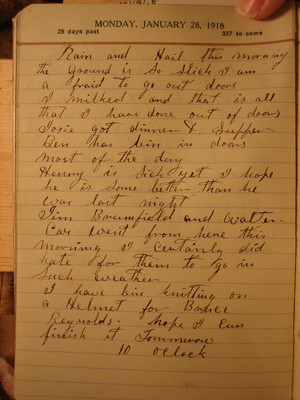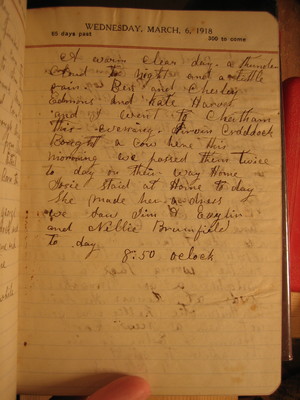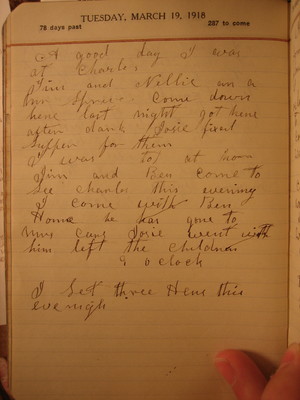 A good day. I was at Charles.
Jim and Nellie and a Mr Spruce come down here last night got here after dark. Josie fixed supper for them.
I was not at home. Jim and Ben come to see Charles this evening. I come with Ben home. He has gone to Mrs Carrs. Josie went with him left the children.
9 oclock
Last edit about 11 years ago by
Ben W. Brumfield
Displaying Page 1 - 5 of 594 in total