1918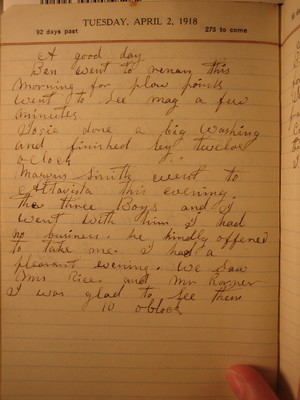 A good day.
Ben went to Renan this morning for plow points. Went to see Mag a few minutes.
Josie done a big washing and finished by twelve oclock.
Marvin Smith went to Altavista this evening. The three boys and I went with him. I had no business. He kindly offered to take me. I had a pleasant evening. We saw Mr Rice and Mr Rorer. I was glad to see them.
10 oclock
Last edit over 12 years ago by
Ben W. Brumfield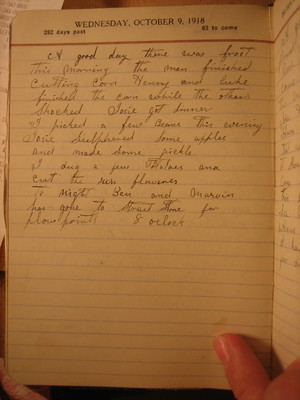 1923