1918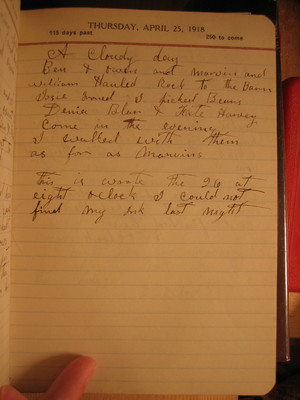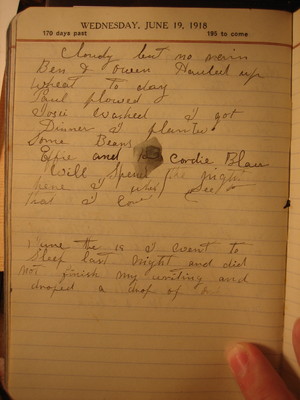 Cloudy but no rain. Ben and Owen hauled up wheat today.
Josie washed. I got dinner. I planted some beans.
Effie and [ink smudge] Cordie Blair will spend the night here. I when see that I cover[unclear]
Done the 19th I went to sleep last night and did not finish my writing and dropped a drop of ink.
Last edit almost 11 years ago by
Ben Brumfield
1919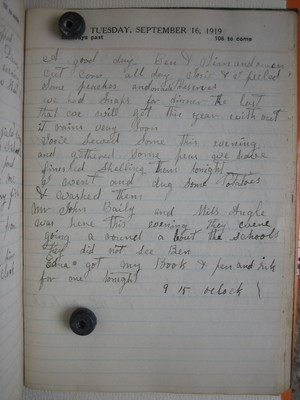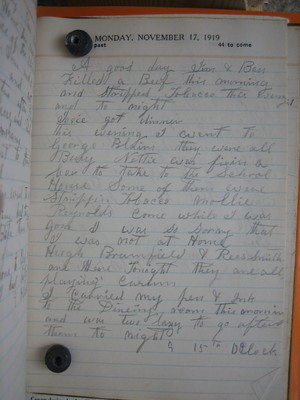 1921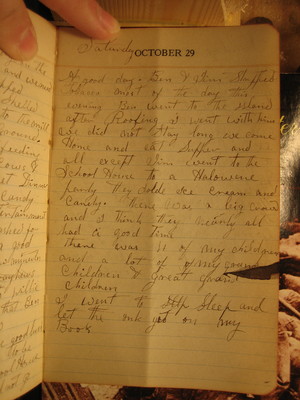 A good day. Ben & Jim stripped tobacco most of the day. This evening Ben went to the island after roofing. I went with him. We did not stay long. We come home and eat supper and all except Jim went to the school house to a Halowene party. They solde ice cream and candy. There was a big crowd and I think they nearly all had a good time.
There was 4 of my chiildren and a lot of my grand children & great grand children.
I went to sleep and let the ink get on my book.
Last edit over 8 years ago by
Ben Brumfield