1918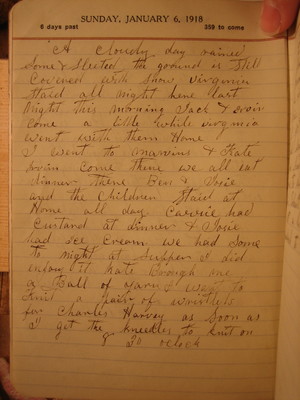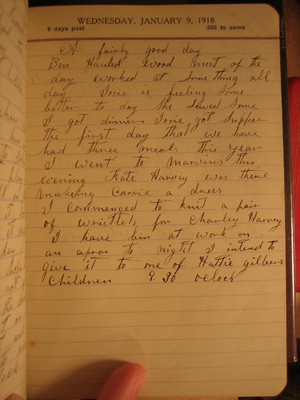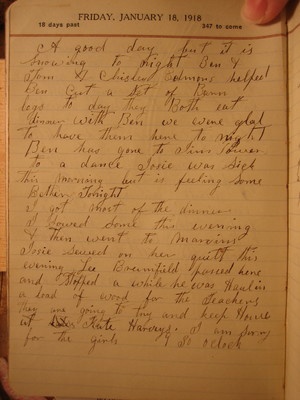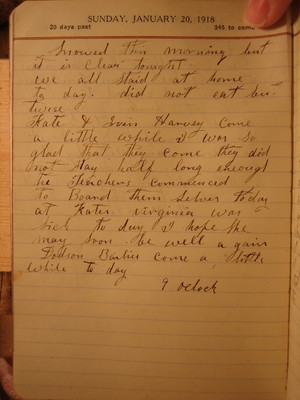 Snowed this morning but it is clear tonight.
We all staid at home to day. Did not eat but twise.
Kate and Irvin Harvey come a little while. I was so glad that they come. They did not stay half long enough. The teachers commenced to board them selves today at Kates. Virginia was sick to day. I hope she may soon be well a gain. Dodson Bailiss come a little while today.
9 oclock
Last edit over 12 years ago by
Data Cleanup Script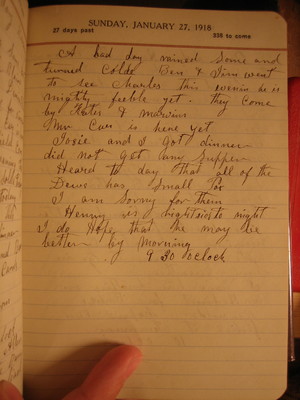 Displaying Page 1 - 5 of 215 in total