1918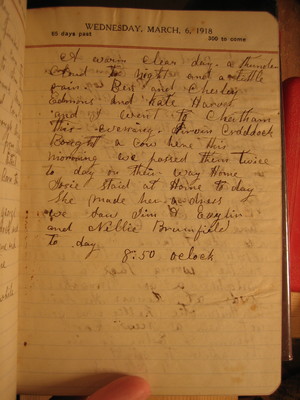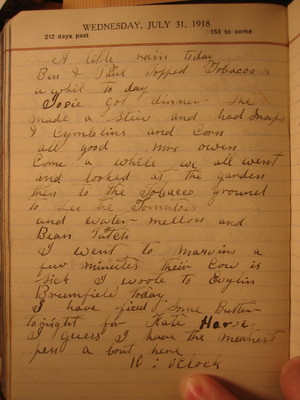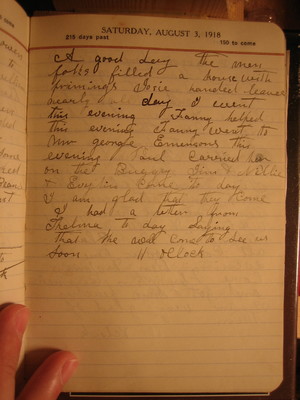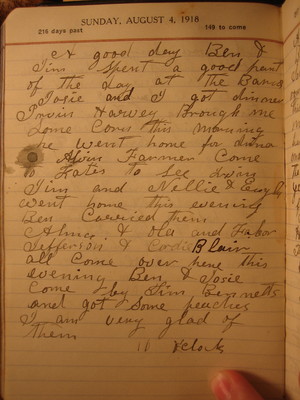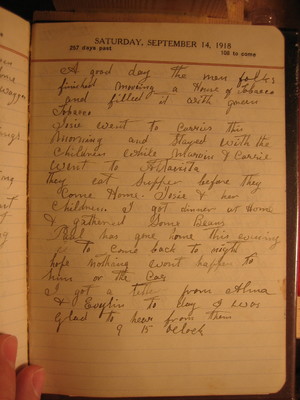 A good day. The men folks finished moving a house of tobacco and filled it with green tobacco.
Josie went to Carries this morning and stayed with the children while Marvin and Carrie went to Altavista.
They eat supper before they come home. Josie and her children. I got dinner at home and gathered some beans.
Paul has gone home this evening is to come back to night. Hope nothing will happen to him or the car.
I got a letter from Alma and Evelyn to day. I was glad to hear from them.
9 15 oclock
Last edit about 12 years ago by
Ben W. Brumfield
Displaying Page 1 - 5 of 38 in total