1918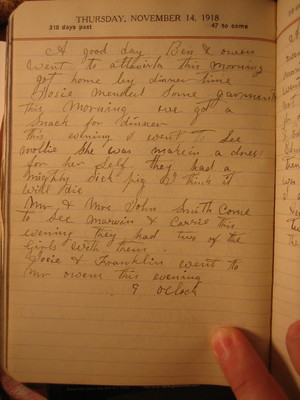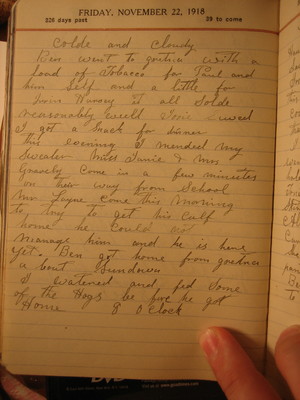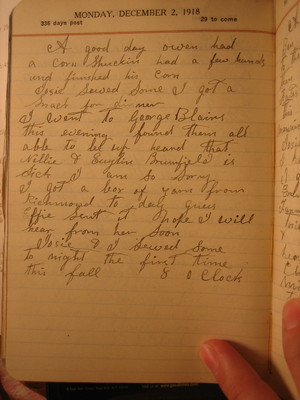 1919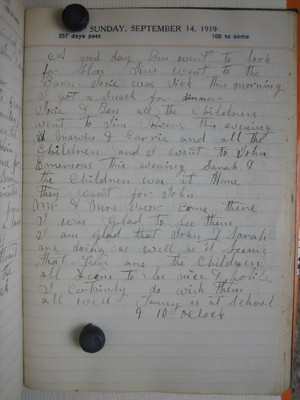 A good day. Ben went to look for Sl[??]. Jim went to the barn.
Josie was sick this morning. I got a snack for dinner.
Josie & Ben all the children went to Jim Powers this evening. Marvin & Carrie and all the children and I went to John Emersons this evening. Sarah & the children was at home. They went for John. Mr & Mrs ?asor come there. I was glad to see them. I am glad that John & Sarah are doing as well as it seems that they are. The children all seem to be nice & polite. I certainly do wish them all well. Fanny is at school.
9:10 oclock
Last edit about 11 years ago by
Ben W. Brumfield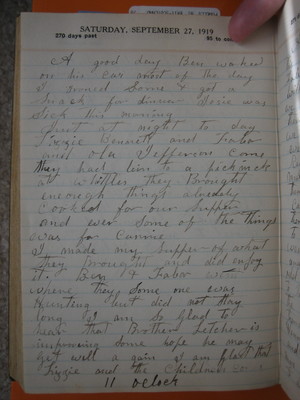 Displaying Page 1 - 5 of 15 in total