1918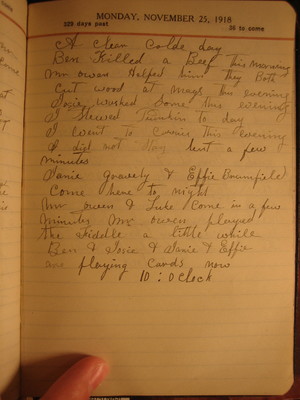 1919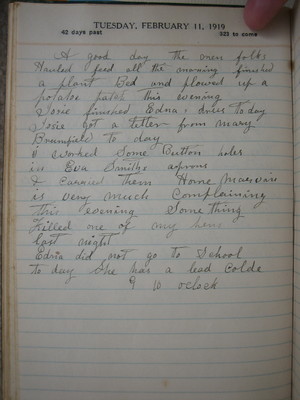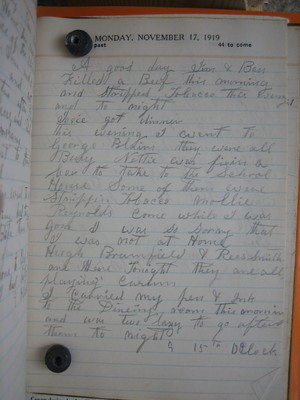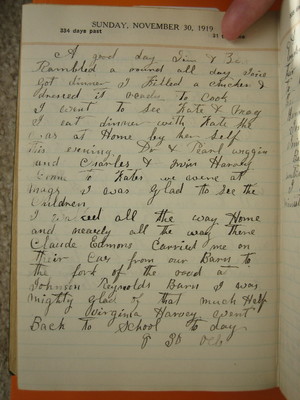 1921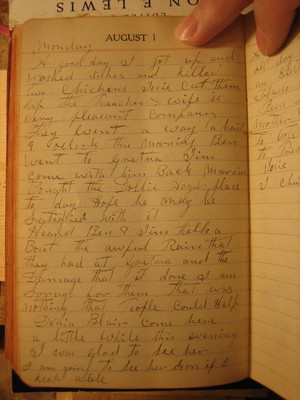 A good day. I got up and washed dishes and killed two chickens. Josie cut them up. The preacher & wife is very pleasant company. They went a way a bout 9 oclock this morning. Ben went to Gretna. Jim come with him back. Marvin bought the Dollie Hays place to day. Hope he may be satisfied with it.
Heard Ben & Jim tells a bout the awful rain that they had at Gretna and the damage that it done. I am sorry for them. That was nothing that people could help.
Denia Blair come here a little while this evening. I was glad to see her. I am going to see her soon if I keep able.
Last edit over 10 years ago by
Ben W. Brumfield
Displaying Page 1 - 5 of 6 in total