1919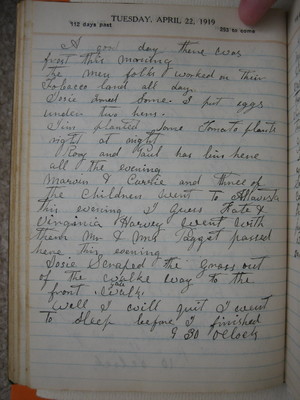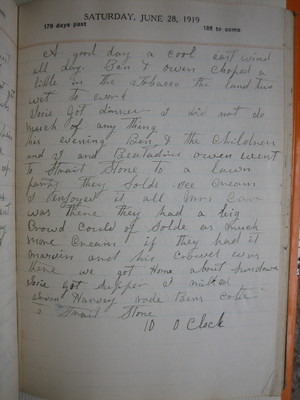 1922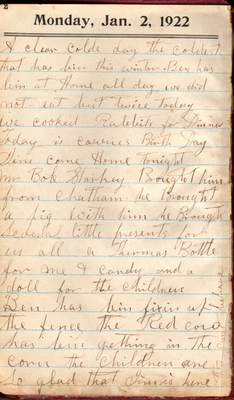 A clear colde day the coldest that has bin this winter. Ben has bin at home all day. We did not eat but twice today. We cooked rabbits for dinner. Today is Carries birth day. Jim come home tonight. Mr Bob Starkey brought him from Chatham. He brought a pig with him. He brought several little presents for us all. A thermos bottle for me & candy and a doll for the children. Ben has bin fixin up the fence. The red cow has bin getting in the corn. The children are so glad that Jim is here.
Last edit almost 6 years ago by
mkstewart
1923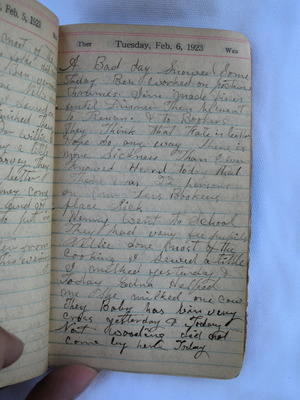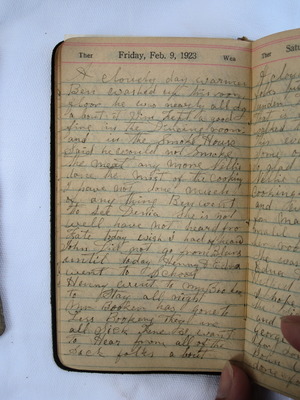 A cloudy day warmer. Ben washed up his room floor. He was nearly all day about it. Jim kept a good fire in the dining room and in the smoke house. Said he would not smoke the meat any more. Nellie done the most of the cooking. I have not done much of any thing. Ben went to see Denia. She is not well. Have not heard from Kate today. Wish I had heard. John did not go from Blairs until today. Henry and Edna went to school. Henry went to Mr. Bookers to say all night. Mr. Booker has gone to Less Bookers. They are all sick there. I want to hear from all of the sick folks about.
Last edit almost 7 years ago by
Demo User