1919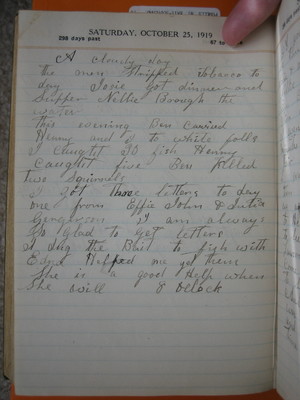 Last edit over 6 years ago by
dy957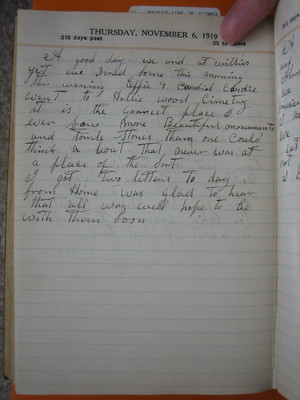 A good day. We [are] at Willies yet. We ironed some this morning. This evening Effie and Cordie went to Hollie wood Cimetry. It is the granest place I ever saw. More beautiful monuments and tomb stones than one could think a bout that never was at a place of the sort.
I got two letters to day from home. Was glad to hear that all was well. Hope to be with them soon.
Last edit over 10 years ago by
Ben Brumfield
1922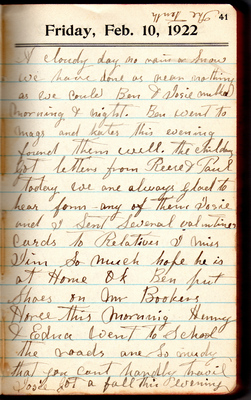 A cloudy day. No rain or snow. We have done as near nothing as we could. Ben & Josie milked morning & night. Ben went to Mags and Kates this evening. Found them well. The children got letters from Reese & Paul today. We are always glad to hear from any of them. Josie and I sent several valintines cards to relatives I miss Jim so much. Hope he is at home OK. Ben put shoes on Mr Bookers horse this morning. Henry & Edna went to school. The roads are so mudy that you cant hardly travil. Josie got a fall this evening.
Last edit almost 6 years ago by
mkstewart