1923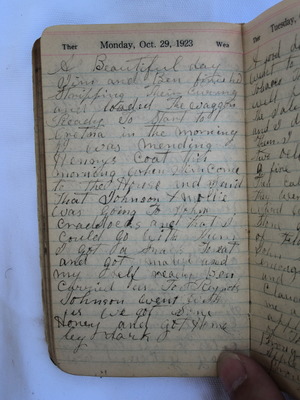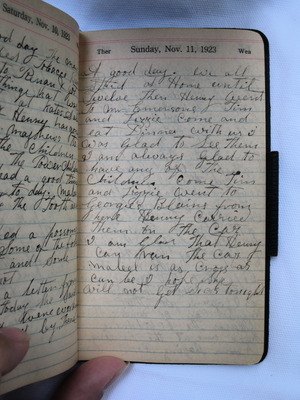 A good day. We all staid at home until twelve. Then Henry went to Mr. Emersons. Jim and Lizzie come and eat dinner with us. I was glad to see them. I am always glad to have any of the children come. Jim and Lizzie went to George Blains from here. Henry carried them on the car. I am glad that Henry can run the car. Mabel is as cross as can be. I hope she will not get sick tonight.
Last edit over 6 years ago by
Ben Brumfield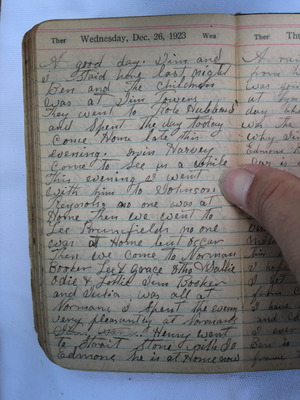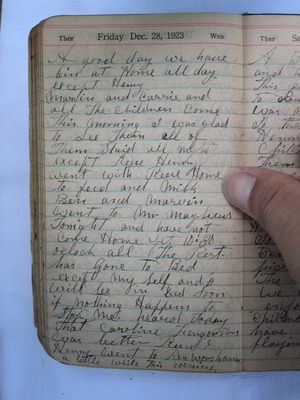 A good day. We have bin at home all day except Henry. Marvin and Carrie and all the children come this morning. I was glad to see them. All of them staid all night except Reese. Henry went with Reese home to feed and milk. Ben and Marvin went to Mr. Mayhew's tonight and have not come home yet. 10:30 o'clock. All the rest has gone to bed except myself and I will be in bed soon if nothing happens to stop me. Heard today that Caroline Fergerson was better. Reese and Henry went to Ren Worsham's a little while this evening.
Last edit almost 3 years ago by
Sara Brumfield