Search for socks* sock*
1918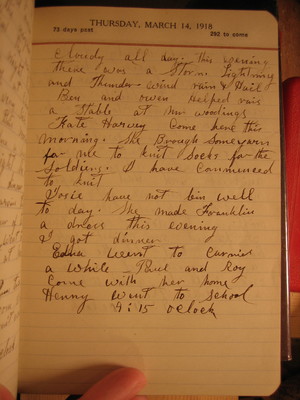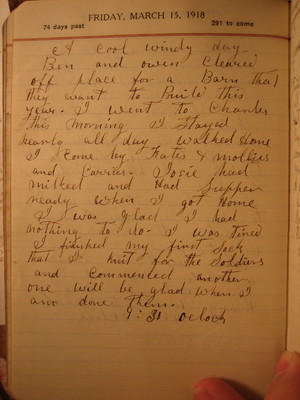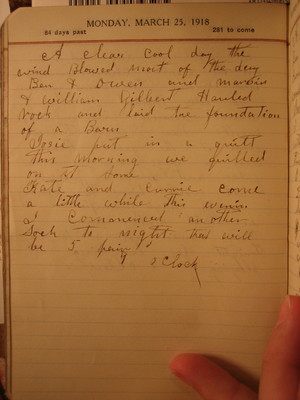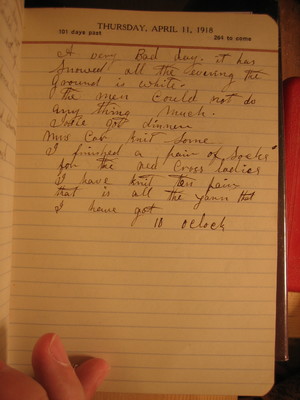 A very bad day. It has snowed all the evening the ground is white.
The men could not do anything much.
I finished a pair of socks for the Red Cross ladies. I have knit ten pair that is all the yarn that I have got.
10 oclock
Last edit about 10 years ago by
Ben Brumfield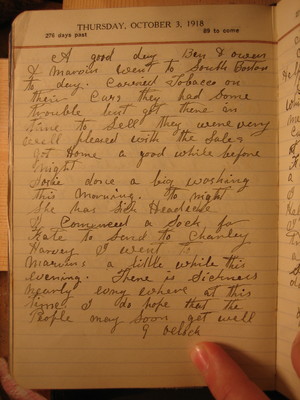 A good day. Ben and Owen and Marvin went to South Boston to day. Carried tobacco on their cars. They had some trouble but got there in time to sell. They were very well pleased with the sales. Got home a good while before night.
Josie done a big washing this morning. To night she has sick headache. I commenced a sock for Kate to send to Charlie Harvey. I went to Marvins a little while this evening. There is sickness nearly every where at this time. I do hope that the people may soon get well.
9 oclock
Last edit about 11 years ago by
Ben Brumfield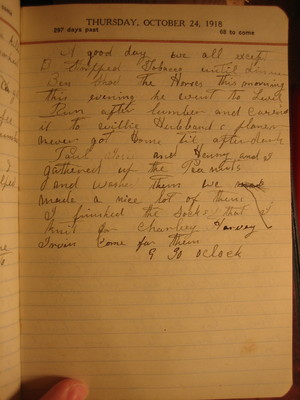 1919