Search for "South Boston" Boston*
1918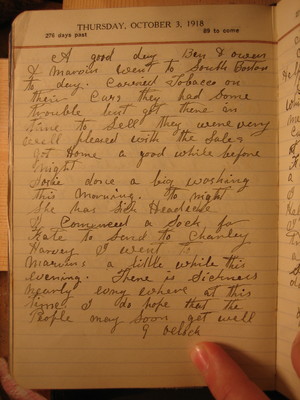 A good day. Ben and Owen and Marvin went to South Boston to day. Carried tobacco on their cars. They had some trouble but got there in time to sell. They were very well pleased with the sales. Got home a good while before night.
Josie done a big washing this morning. To night she has sick headache. I commenced a sock for Kate to send to Charlie Harvey. I went to Marvins a little while this evening. There is sickness nearly every where at this time. I do hope that the people may soon get well.
9 oclock
Last edit almost 11 years ago by
Ben Brumfield
1919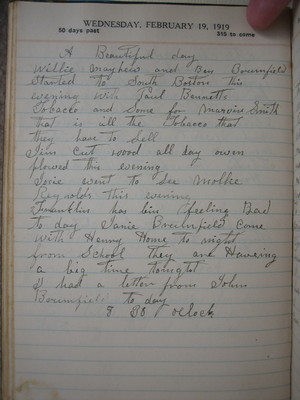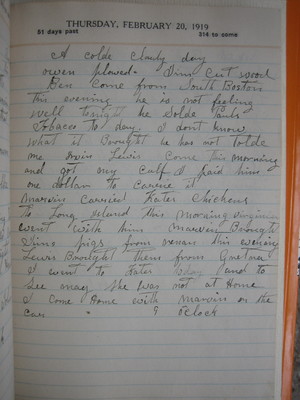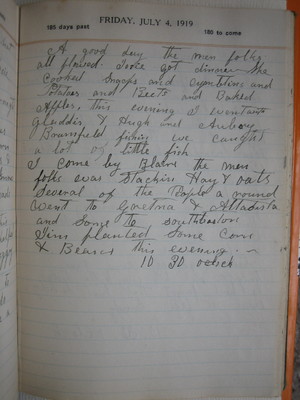 Last edit over 6 years ago by
dy957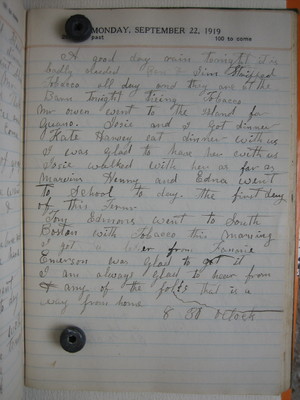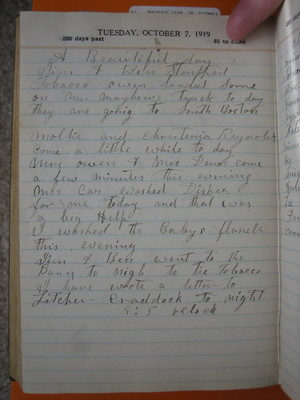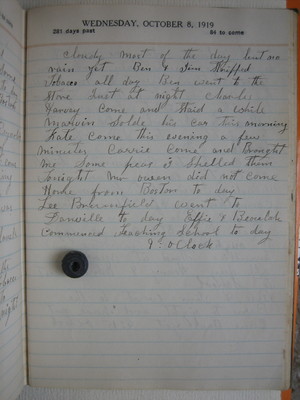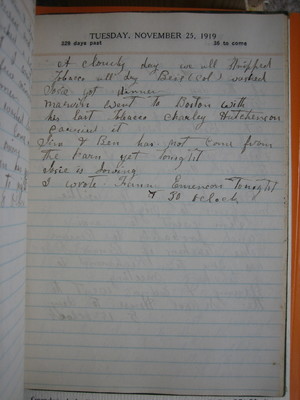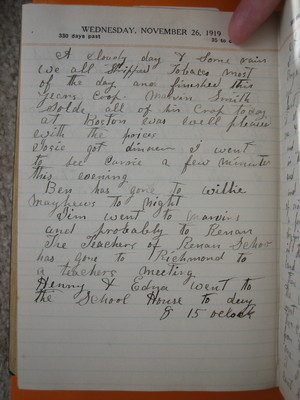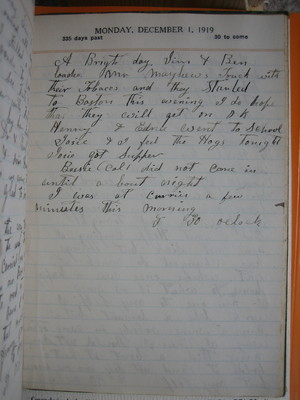 1920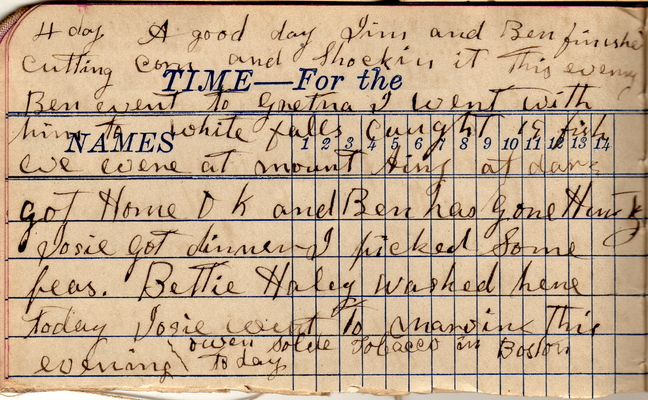 4 day cutting
A good day. Jim and Ben finished cutting corn and shockin it. This evening Ben went to Gretna. I went with him to White Falls. Caught 19 fish. We were at Mount Airy at dark. Got home OK and Ben has gone hunting. Josie got dinner. I picked some peas. Bettie Haley washed here today. Josie went to Marvins this evening. Owen solde tobacco in Boston to day.
Last edit over 9 years ago by
Linda Tucker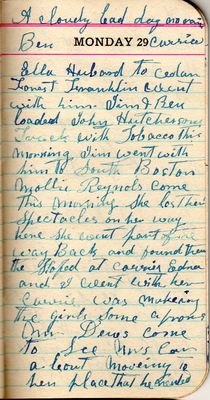 A cloudy bad day. No rain. Ben carried Ella Hubard to Cedar Forest. Franklin went with him. Jim & Ben loaded John Hutchersons truck with tobacco this morning. Jim went with him to South Boston. Mollie Reynols come this morning. She lost her spectacles on her way here. She went part of the way back and found them. She stoped at Carries. Edna and I went with her. Carrie was makeing the girls some aprons. Mr Dews come to see Mrs Car a bout moveing to her place that he rented [?]
Last edit about 9 years ago by
Linda Tucker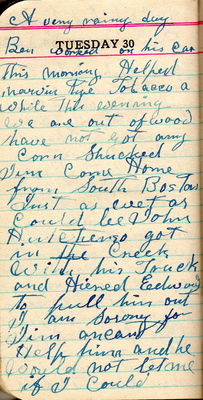 A very rainy day. Ben worked on his car this morning. Helped Marvin tie tobacco a while this evening. We are out of wood. Have not got any corn shucked. Jim come home from South Boston just as wet as could be. John Hutcherson got in the creek with his truck and hiered Edward to pull him out. I am sorry for Jim and cant help him and he would not let me if I could.
Last edit about 9 years ago by
Linda Tucker