Search for harrowed*
1921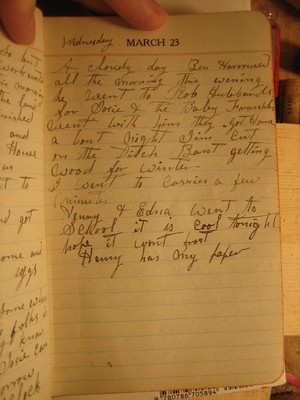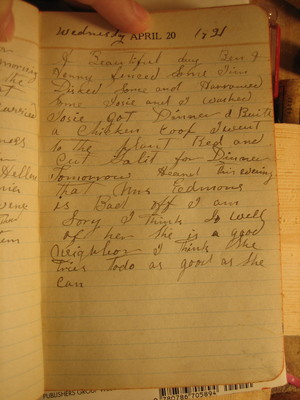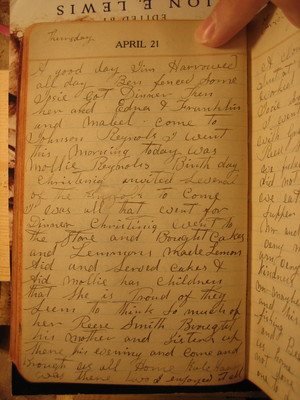 1920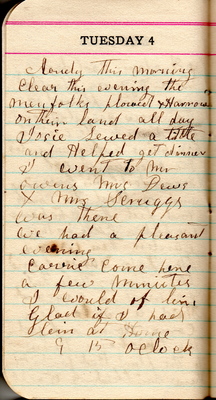 Cloudy this morning. Clear this evening. The men folks plowed & harrowed on their land all day. Josie sewed a little and helped get dinner. I went to Mr Owens. Mrs Dews & Mrs. Scruggs was there. We had a pleasant evening. Carrie come here a few minutes. I would of bin glad if I had bin at home.
9 15 oclock
Last edit about 10 years ago by
Linda Tucker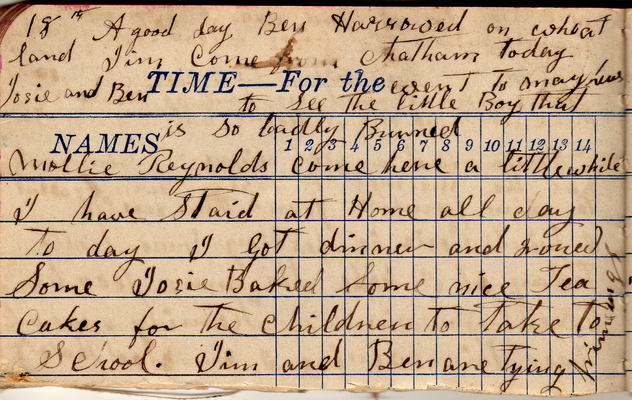 18th A good day. Ben harrowed on wheat land. Jim come from Chatham today. Josie and Ben went to Mayhews to see the little boy that is so badly burned. Mollie Reynolds come here a little while. I have staid at home all day to day. I got dinner and ironed some. Josie baked some nice tea cakes for the chldren to take to school. Jim and Ben are tying primeings.
Last edit over 9 years ago by
Linda Tucker