Search for "caned tomatoes"
1920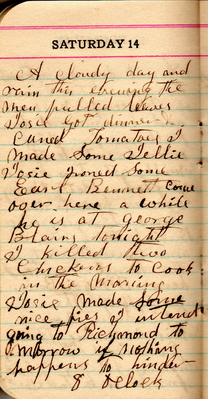 A cloudy day and rain this evening. The men pulled leaves. Josie got dinner & caned tomatoes. I made some jellie. Josie ironed some. Earl Bennett come over here a while. He is at George Blairs tonight. I killed two chickens to cook in the morning. Josie made some nice pies. I intend going to Richmond to morrow if nothing happens to hinder. 8 oclock
Last edit over 9 years ago by
Linda Tucker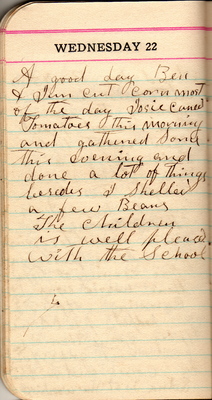 A good day. Ben & Jim cut corn most of the day. Josie caned tomatoes this morning and gathered some this evening and done a lot of things besides. I shelled a few beans. The children is well placed with the school.
Last edit over 9 years ago by
Linda Tucker