About
Works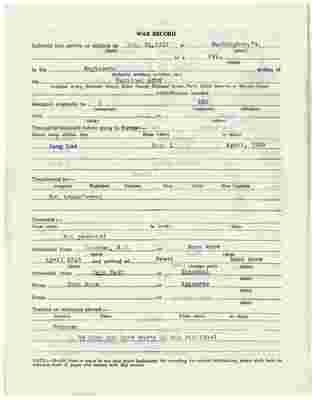 4 pages: 0% indexed, 25% transcribed
Metadata: Title: Letter with envelope from Virginia Shewalter to John and Mabel Shewalter, 1942 November 8 Creator: Shewalter, Virginia 1916-1978. Date: 1942-11-08 Description: This letter from Virginia Shewalter to her folks details her experiences on a train trip, with stops in Lafayette and...
2 pages: 0% indexed, 0% transcribed
Letter from Doris Duren to Mr. and Mrs. Rigdon Edwards discussing how the U.S. Army split up she and a group of other female pilots. She mentions that they fly BT-14 planes, give instruction to flight cadets, and are supposed to be trained to fly B-26 planes soon. At the top left of the first...
4 pages: 0% indexed, 25% transcribed
Subject Categories