57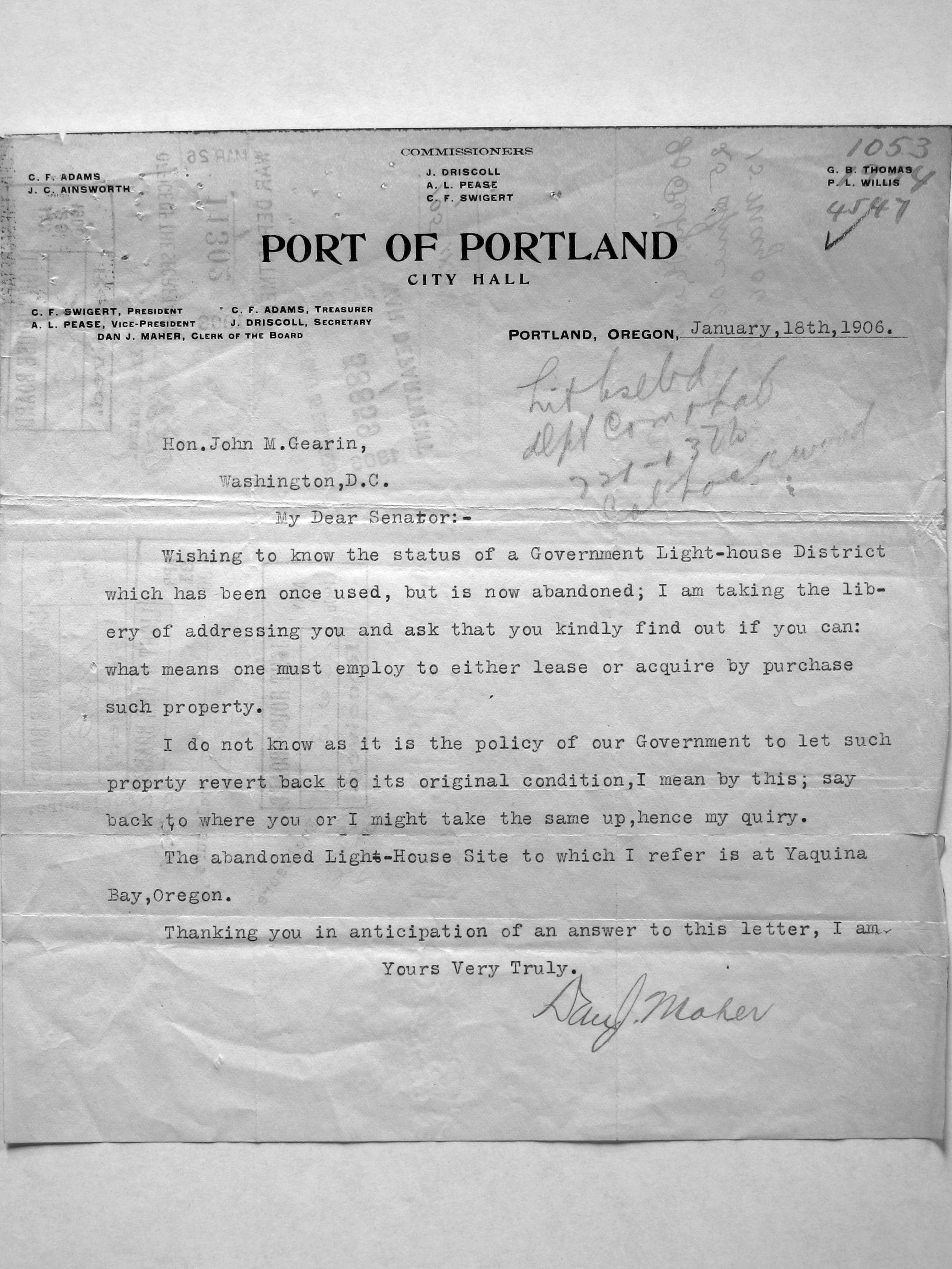 Commissioners
C.F. Adams J. Driscoll G. B. Thomas
J.C. Ainsworth A. L. Pease P.L. Willis
C. F. Swigert

Port of Portland
City Hall
Portland,Oregon,
January, 18th, 1906.

C.F. Swigert, President C.F. Adams, Treasurer
A.L. Pease, Vice President J. Driscoll, Secretary
Dan J. Maher, Clerk Of The Board

Hon. John M. Gearin,
Washington, D. C.

My Dear Senator:-

Wishing to know the status of a
Government Light-house District
which has been once used, but is now
abandoned; I am taking the liberty
of addressing you and ask that you
kindly lease or acquire by purchase
such property.
I do not know as it is the policy of
our Government to let such proprty
revert back to its original condition,
I mean by this; say back to where you
or I might take the same up, hence
my quiry.
The abandoned Light-House Site
to which I refer is at Yaquina Bay,
Oregon.
Thanking you in anticipation of
an answer to this letter, I am

Yours Very Truly.

Dan J. Maher

Page Notes
Please sign in to write a note for this page