52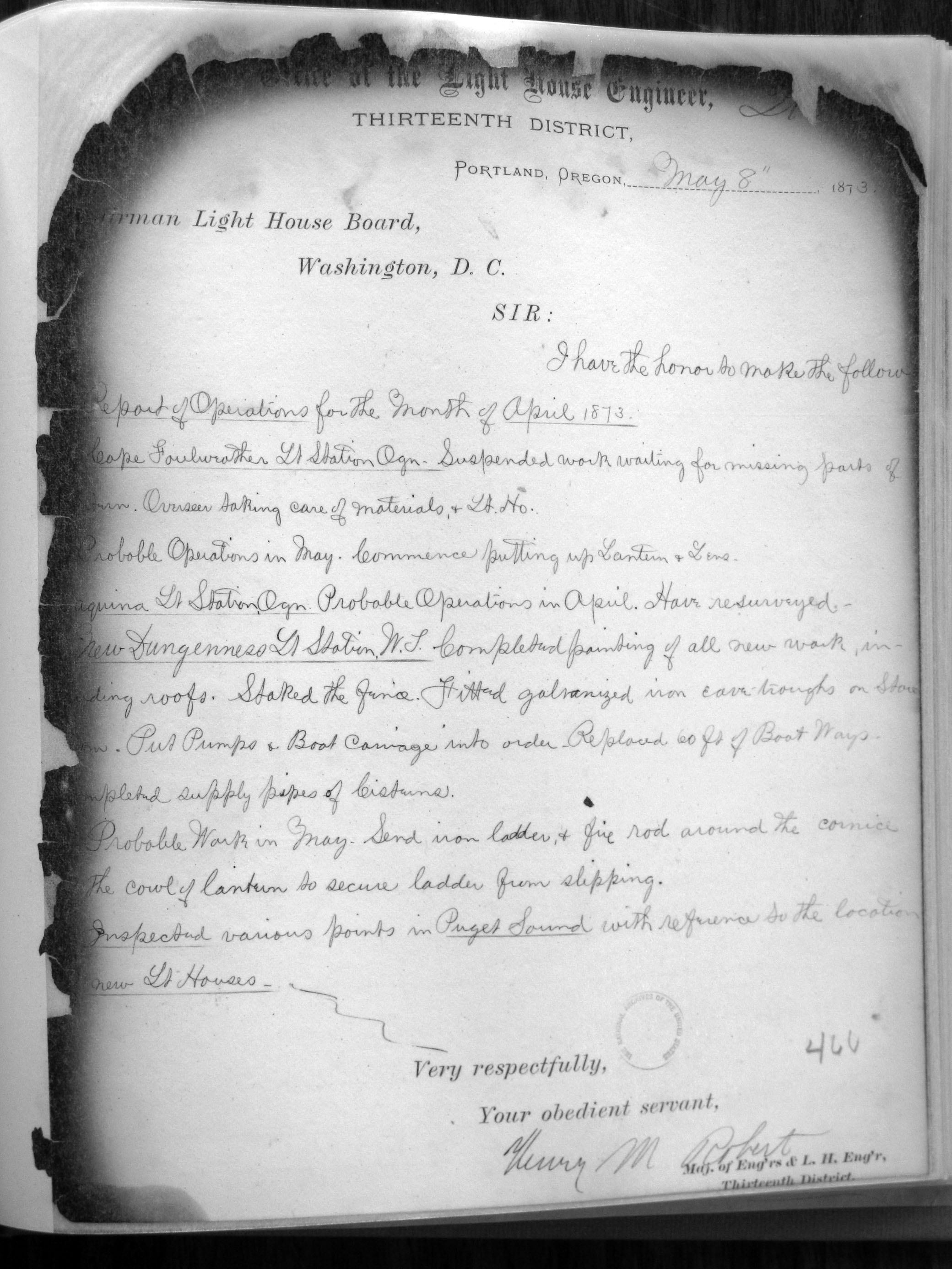 Office of the Light House
Engineer
Thirteenth District

Portland, Oregon
May 8", 1873

Chairman Light House
Board
Washington, D. C.

Sir:
I have the honor to
make the following
Report of Operations
for the Month of April
1873.
Cape Foulweather Lt
Station. Suspended work
waiting for missing parts
of lantern. Oversee
taking care of materials,
& Lt. Ho.
Probable Operations in
May. Commence putting
up Lantern & Lens.
Yaquina Lt Station, Ogn.
Probable Operations
in April. Have resurveyed.-
New Dungerness Lt Station,
W. T. Completed painting
of all new work, including
roofs. Staked the Fence.
Fitted galvanized iron
eave-troughs on Store room.
Put pumps & Boat carriage
into order - Replaced
60 ft of Boat Ways.
Completed supply pipes
of Cisterns.
Probable Work in May -
Tend iron ladder, & fire
rod around the cornice
The cowl of lantern to
secure ladder from
slipping.
Inspected various points
in Puget Sound with
reference to the location
of new Lt Houses.

Very Respectfully
Your obedient servant
Henry M Robert
Maj. of Eng'rs & L.H.
Eng'r
Thirteenth District

Page Notes
Nobody has written a note for this page yet
Please sign in to write a note for this page