Search for cattle*
1918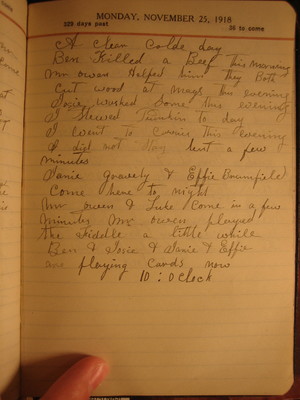 1919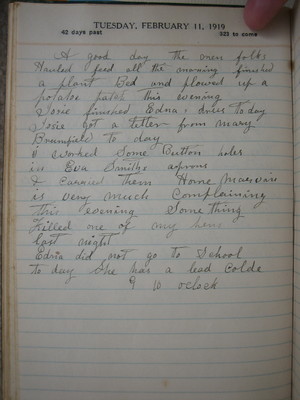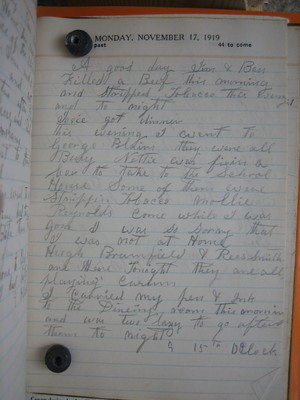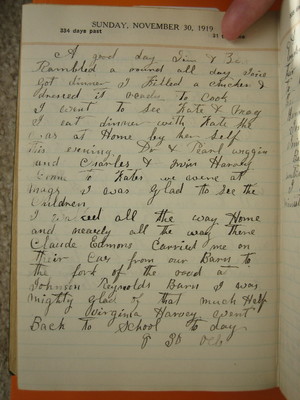 1921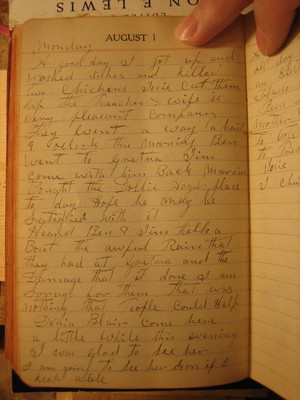 A good day. I got up and washed dishes and killed two chickens. Josie cut them up. The preacher & wife is very pleasant company. They went a way a bout 9 oclock this morning. Ben went to Gretna. Jim come with him back. Marvin bought the Dollie Hays place to day. Hope he may be satisfied with it.
Heard Ben & Jim tells a bout the awful rain that they had at Gretna and the damage that it done. I am sorry for them. That was nothing that people could help.
Denia Blair come here a little while this evening. I was glad to see her. I am going to see her soon if I keep able.
Last edit over 9 years ago by
Ben Brumfield
1923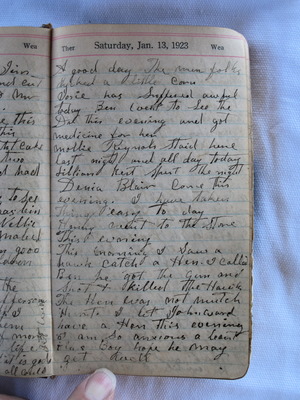 A good day. The men folks shucked a little corn. Josie has suffered awful today. Ben went to see the dr. this evening and got medicine for her. Mollie Reynolds staid here last night and all day today. Lillian Kent spent the night. Denia Blair came this evening. I have taken things easy to day. Henry went to the store this evening. This morning I saw a hawk catch a hen. I called Ben. He got the gun and shot and killed the hawk. The hen was not much hurt. I let John Ward have a hen this evening. I am so anxious a bout ??? boy. Hope he may get well.
Last edit about 8 years ago by
Nathani