Search for primings*
1918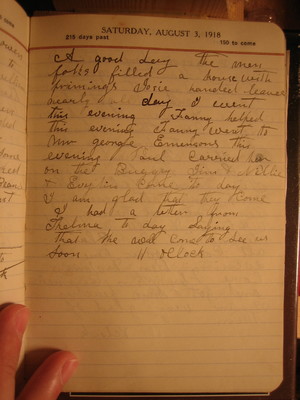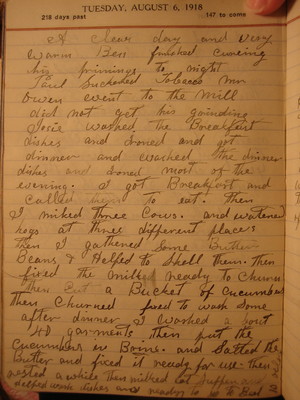 A clear day and very warm. Ben finished curing his primings to night.
Paul suckered tobacco. Mr Owen went to the mill did not get his grinding. Josie washed the breakfast dishes and ironed and got dinner and washed the dinner dishes and ironed most of the evening. I got breakfast and called them to eat then I milked three cows and watered hogs at three different places then I gathered some butter beans and helped to shell them. Then fixed the milk ready to churn then cut a bucket of cucumbers then churned fixed to wash some.
After dinner I washed a bout 40 garments then put the cucumbers in brine and salted the butter and fixed it ready for use. Then rested a while then milked eat supper and helped wash dishes and ready to go to bed.
10 oclock
Last edit almost 11 years ago by
Ben Brumfield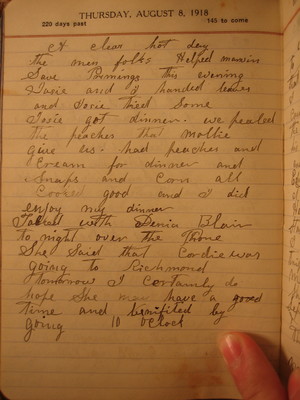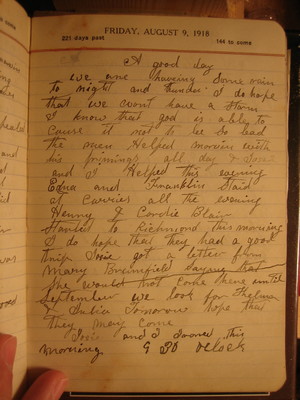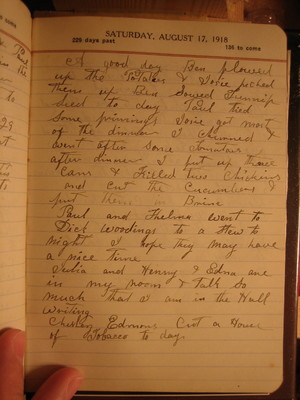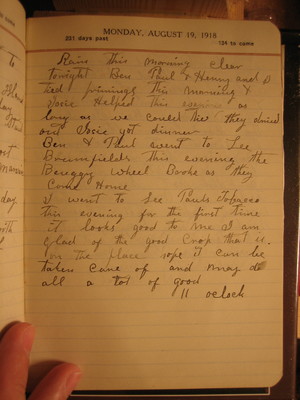 Rain this morning. Clear tonight. Ben Paul and Henry and I tied primings this morning and Josie helped this evening as long as we could tie. They dried out. Josie got dinner.
Ben and Paul went to Lee Brumfields this evening. The buggy wheel broke as they come home.
I went to see Pauls tobacco this evening for the first time. It looks good to me. I am glad of the good crop that is on the place hope it can be taken care of and may do all a lot of good.
11 oclock
Last edit almost 11 years ago by
Ben Brumfield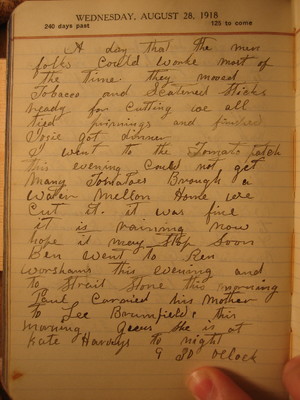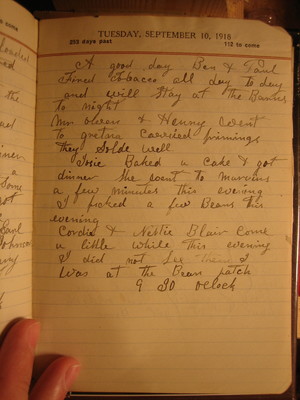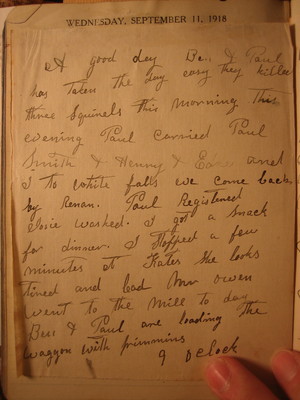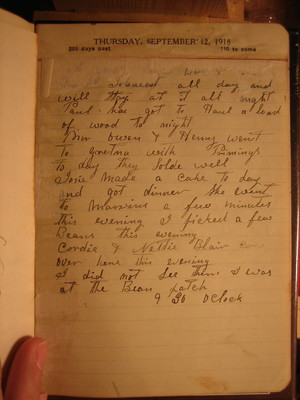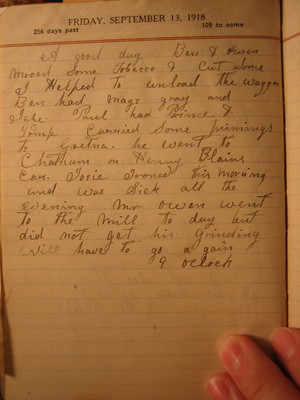 1919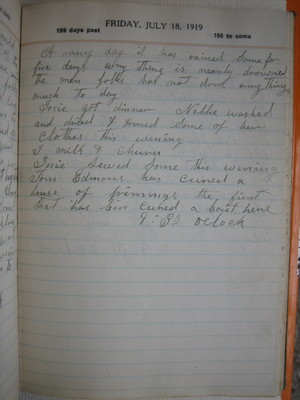 1920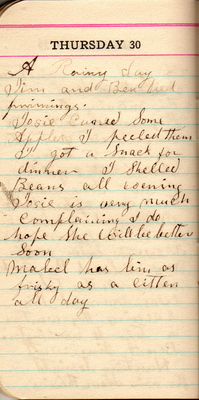 A rainy day. Jim and Ben tied primings. Josie caned some apples. I peeled them. I got a snack for dinner. I shelled beans all evening. Josie is very much complaining. I do hope she will be better soon. Mabel has bin as frisky as a kitten all day.
Last edit over 9 years ago by
Linda Tucker