Search for "Billie Bennetts"
1918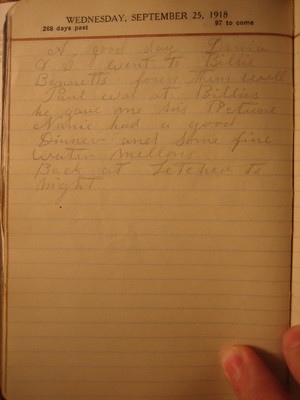 1921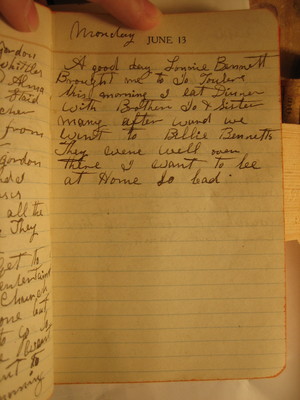 1920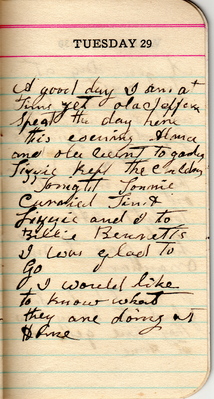 A good day. I am at Jims yet. Ola Jefferson spent the day here. This evening Alma and Ola went to [?] Lizzie kept the children. Tonight Lonnie carried [?] & Lizzie and I to Billie Bennetts. I was glad to go. I would like to know what they are doing at home.
Last edit almost 10 years ago by
Linda Tucker
1923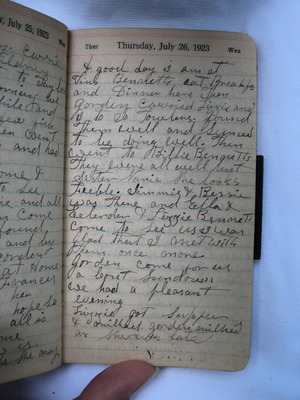 A good day. I am at Tim Bennetts. Eat breakfast and dinner here. Then Gorden carried Lizzie and I to Jo Towlers. Found them well and seemed to be doing well. Then went to Billie Bennetts. They were all well but Sister Nan[n]ie. She looks feeble. Jimmie and Bessie was there and Ella and Elender and Lizzie Bennett come to see us. I was glad that I met with them once more. Gordon come for us about sundown. We had a pleasant evening. Lizzie got supper and milked. Gordon milked as she was late.
Last edit almost 7 years ago by
Nathani