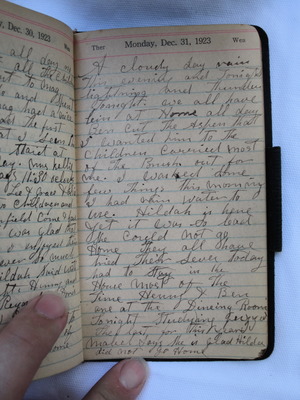 A cloudy day rain this evening and tonight. Lightning and thunder tonight. We all have bin at home all day. Ben cut the aspen that I wanted him to. The children carried most of the brush out for me. I washed some few things this morning. I had rain water to use. Hilda is here yet it was so bad she could not go home. They all have tried their [best]. Seven today had to stay in the house most of the time. Henry & Ben are at the dineing room tonight studying [puzzles?]. The last [entry]for this year. Mabel says she is glad Hilda did not go home.
Last edit about 7 years ago by
mkstewart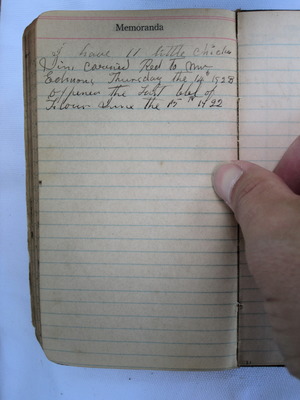 I have 11 little chicks Jim carried Red to Mr Edmons Thursday the 14th 1923 opened the Last bbl of Flour June the 15th 1922.
Last edit about 9 years ago by
materialculture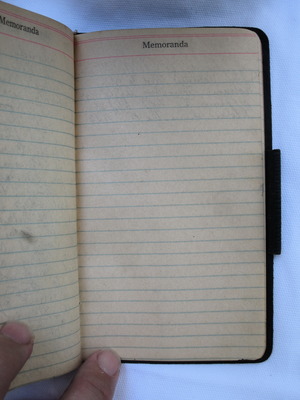 Last edit over 8 years ago by
leo.v.s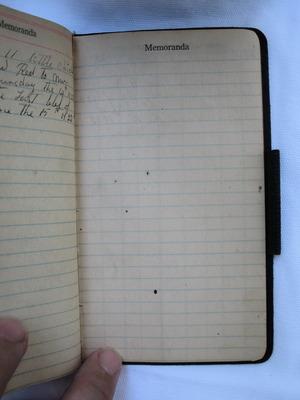 Last edit over 8 years ago by
leo.v.s
Displaying Page 371 - 374 of 374 in total