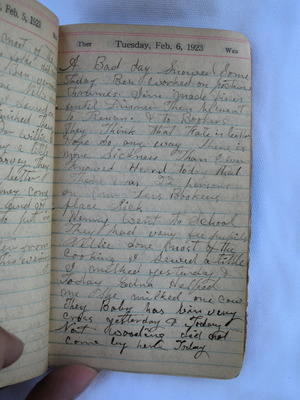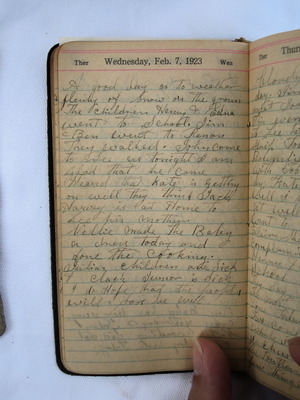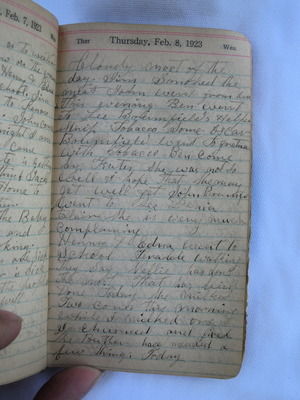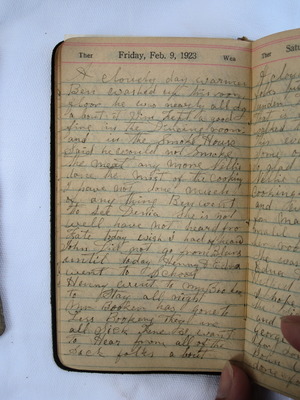 A cloudy day warmer. Ben washed up his room floor. He was nearly all day about it. Jim kept a good fire in the dining room and in the smoke house. Said he would not smoke the meat any more. Nellie done the most of the cooking. I have not done much of any thing. Ben went to see Denia. She is not well. Have not heard from Kate today. Wish I had heard. John did not go from Blairs until today. Henry and Edna went to school. Henry went to Mr. Bookers to say all night. Mr. Booker has gone to Less Bookers. They are all sick there. I want to hear from all of the sick folks about.
Last edit almost 8 years ago by
Demo User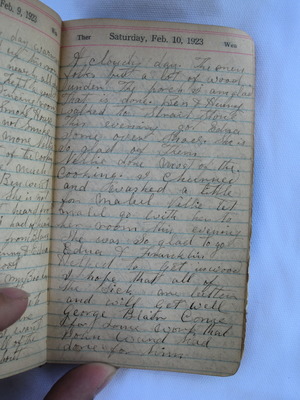 A cloudy day. The men folks put a lot of wood under the porch. I am glad that it is done. Ben and Henry walked to Straight Stone this evening. Got Edna some overshoes. She is so glad of them. Nellie done most of the cooking. I churned and washed a little for Mabel. Nellie let Mabel go with her to her room this evening. She was so glad to go. Endna and Franklin helped to get in wood. I hope that all of the sick are better and will get well. George Blair come for some work that John Ward had done for him.
Last edit about 7 years ago by
mkstewart
Displaying Page 41 - 45 of 374 in total