1918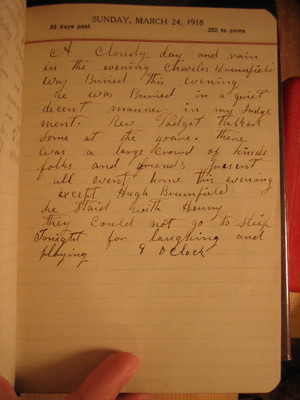 A cloudy day and rain in the evening. Charles Brumfield was buried this evening.
He was buried in a quiet decent manner in my judge ment. Rev Padget talked some at the grave. There was a large crowd of kinds folks and friends present.
All went home this evening except Hugh Brumfield. He staid with Henry.
They could not go to sleep tonight for laughing and playing.
9 oclock
Last edit almost 12 years ago by
Data Cleanup Script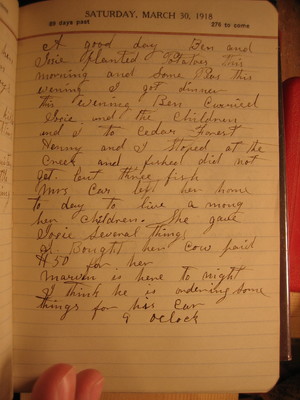 A good day. Ben and Josie planted potatoes this morning and some peas this evening. I got dinner.
This evening Ben carried Josie and the children and I to Cedar Forest. Henry and I stoped at the creek and fished. Did not get but three fish.
Mrs Car left her home to day to live a mong her children. She gave Josie several things.
I bought her cow paid $50 for her.
Marvin is here to night. I think he is ordering some things for his car.
9 oclock
Last edit almost 7 years ago by
dy957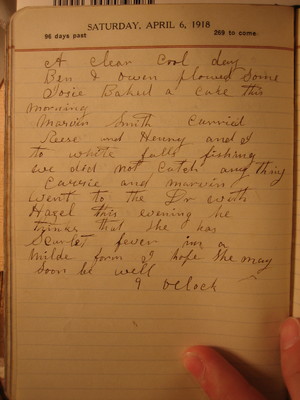 Last edit almost 7 years ago by
dy957